This integration is still in Beta. If you're an admin or the AgencyBloc account owner and you're interested in joining our Beta Team, go to the Zapier integration page and complete the survey.
Overview
AgencyBloc has lead forms that you can put on your website. When someone visits your site and fills out the form, we'll automatically create a record with the lead's contact info for someone at your agency to follow-up.
If you're using third-party lead forms and Zapier, you can send leads from those apps to AgencyBloc too. In this article, you'll learn how to connect AgencyBloc to third-party lead forms using Zapier.
IN THIS ARTICLE
---
Let's get started
With this kind of a Zap, you will create a new Individual record in AgencyBloc whenever a new lead is created in a third-party lead form.
Let's walk through an example. We'll use the app Facebook Lead Ads, but you can make this Zap with other third-party apps.
Step 1: Trigger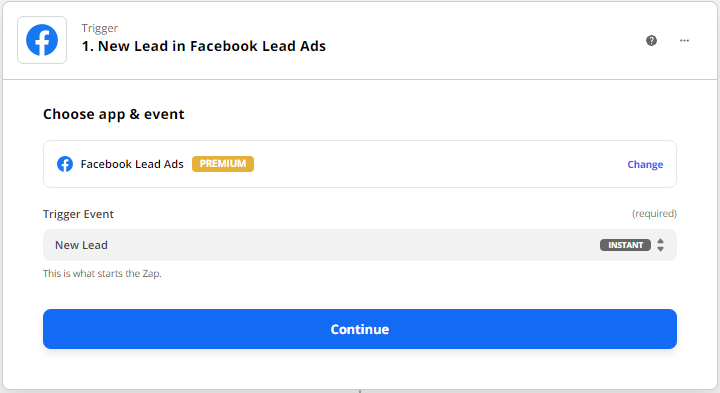 App: Facebook Lead Ads
Event: New Lead
When a new lead is created in Facebook Lead Ads, the Zap will trigger.
Step 2: Action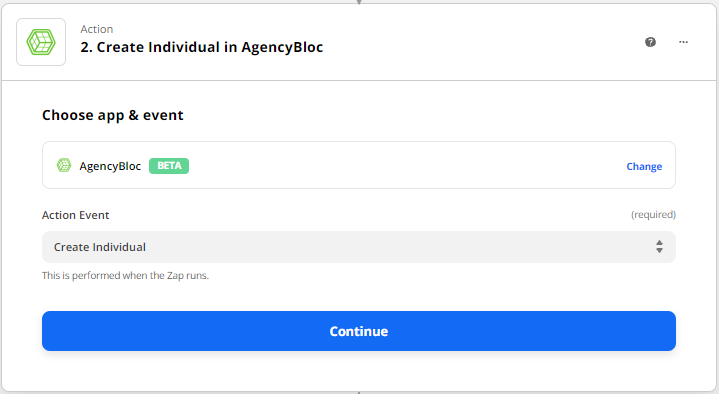 App: AgencyBloc
Event: Create Individual
When triggered, the Zap will create a new Individual record in AgencyBloc. During setup, you can specify what data you want to populate in new Individuals.
Zap templates
We're currently developing some templates for Zapier. Once ready, we'll add them here, and you can use the templates to quickstart your Zaps and continue building onto them.