We updated the layout of the Policy Detail page, and the Column Settings of Groups and Individuals. Below are the details for what was released.
---
Updated Policy Detail layout
In preparation for new features that you've been wanting, we've updated the layout of the Policies > Select a policy > Policy Detail page. Please note, nothing on this page has changed functionally.
Before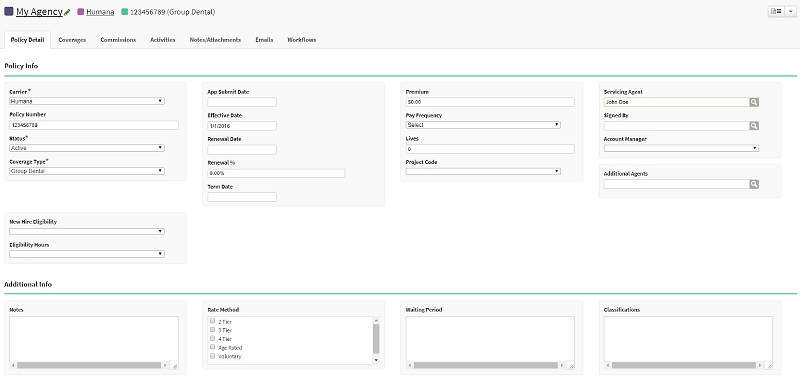 After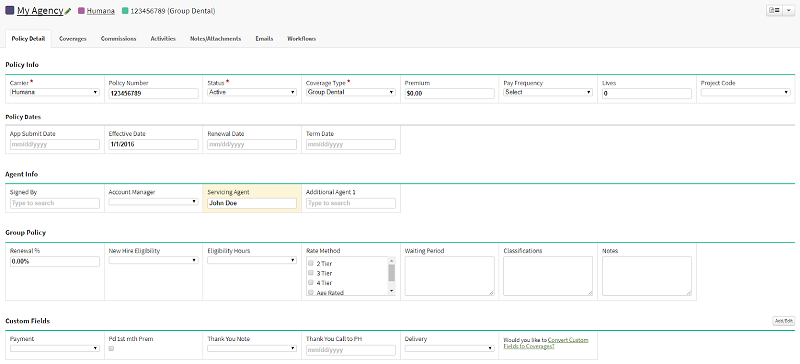 Updated Column Settings for Groups and Individuals
With this update, you can now change the data that is displayed in the Group and Individual policy tabs independently of Policies. Before, you would have seen the same data on both policy tabs, even if you changed the Column Settings. For example, you could add 'Lives' to your Group Policy tab independent of your Individual Policy tab.
Group record > Policies tab

Individual record > Policies tab

To change the data that displays in the Policy tab, navigate to Create New dropdown menu > Column Settings. Changes you make in Column Settings will change the data that appears in the Policies tab. Check out the Working with Column Settings article for more details.
General updates and fixes
We made a few minor maintenance updates and improvements to keep AgencyBloc running smoothly. We perform regular maintenance to ensure you have the best experience when using AgencyBloc.
---
We're here to help. If you need anything, feel free to send us an email at help@agencybloc.com. Also, let us know what you think of the update. Have a good one!