With July's updates, we added a new calendar feature and updated AgencyBloc to support commission numbers.
07/17/2019 - New calendar and new commission number
---
07/17/2019 - New calendar and new commission number
Calendar
We added a new calendar feature to help you manage and schedule activities. Activities are for tracking follow-ups or tasks related to clients, agents, carriers, and policies. Visit the Using your Calendar article for setup information.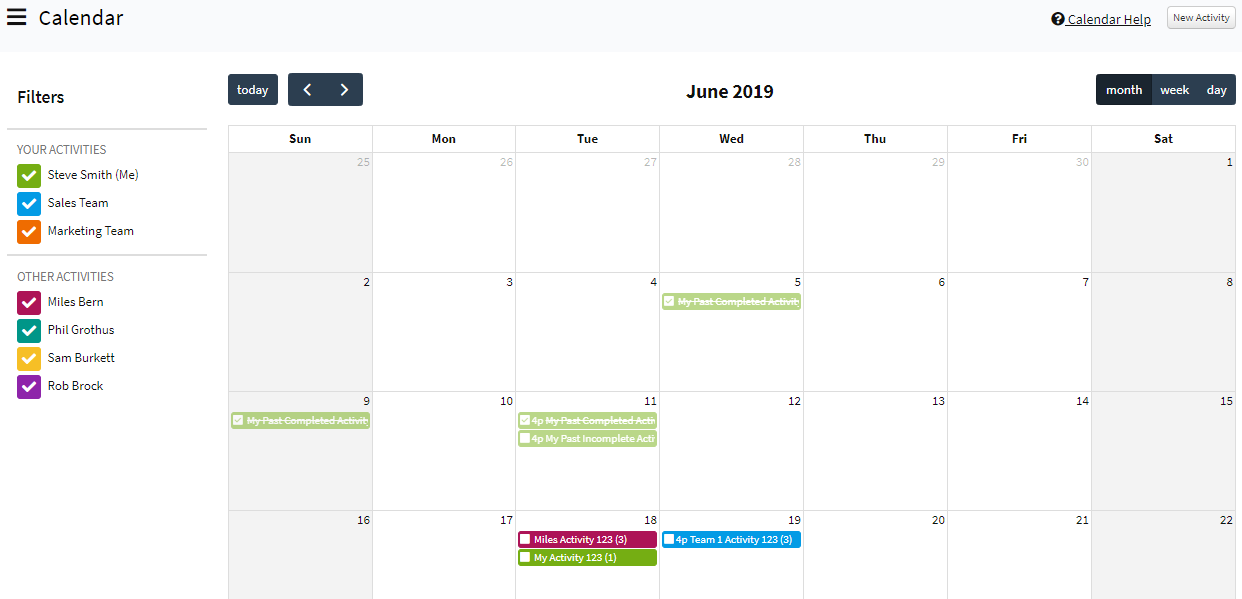 You can access the calendar anywhere in AgencyBloc by clicking the calendar icon in the page header.
Commission number
Carriers usually use policy numbers in their commission statements, but on occasion, some will use a different number. You need this number for matching policy records while processing commissions, so we updated AgencyBloc to support it.
With this update, you can now:
Match commission statements to policy records by commission number when carriers don't provide policy numbers. See the Carrier Setup & Matching Criteria article for step-by-step instructions.
Download commission number data from AgencyBloc reports. See the Reports section below for a list of updated reports.
Reports
A number of Standard Reports were updated to include commission number.
Updated reports:
Reports > Standard Reports > Contact & Info > Policies
Reports > Standard Reports > Commission >

Commission Actual vs Expected
Commission Not Received
Commission Payments
Commission Projections
Commission Projection Tables
Commission Received by Policy
Policy Commission Payees
Custom Reporting also now supports commission number. You can find it under the Policies Report Type in Related Options > Commissions > Policy Commissions Settings.
Commission Import Maps
You can now specify commission number when modifying and submitting import maps for commission processing.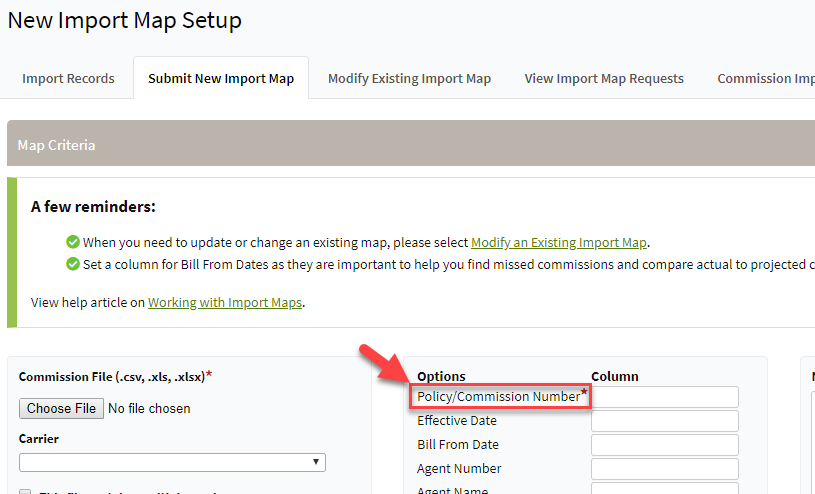 ---
We're here to help. If you need anything, feel free to send us an email at help@agencybloc.com. Also, let us know what you think of the update. Have a good one!